The fall and winter months are the perfect time to bulk up so that you can enter next summer in peak condition. As any powerlifter, boxer, or MMA fan will confirm, the right choice of protein shake is one of the most important ingredients in the recipe for success.
We've taken the hard work out of the research and given you our top 7 best protein shakes for gaining weight.
Fuelling your body with a hit of whey protein before, during, or after a workout can make all the difference to your muscle mass gaining endeavors. However, it's important to find a product that is suited to your personalized goals and dietary needs. Here's a rundown of the best option on the market.
Fitness To Diet is supported by its audience. When you purchase through links on our site, we may earn an affiliate commission, at no additional cost to you. Learn more.
Best Protein Shakes For Gaining Weight – Comparison Table
Preview
Product
Legion Whey+ Cookies & Cream Whey Isolate Protein Powder from Grass Fed Cows - Low Carb, Low Calorie, Non-GMO, Lactose Free, Gluten Free, Sugar Free. All Natural Whey Protein Isolate , 30 Servings…
Myprotein ® The WHEY, Whey Protein for Building Muscle, Aminogen and DigeZyme, Low Fat Whey Powder, Whey Protein Hydrolysate, Low Carb Protein Powder, Tri Blend, Chocolate Fudge, 60 Servings
Nutiva Organic Cold-Pressed Raw Hemp Seed Protein Powder, Peak Protein, 3 Pound, USDA Organic, Non-GMO, Whole 30 Approved, Vegan, Gluten-Free & Keto, Plant Protein with Essential Amino Acids
Isopure Zero Carb, Vitamin C and Zinc for Immune Support, 25g Protein, Keto Friendly Protein Powder, 100% Whey Protein Isolate, Flavor: Creamy Vanilla, 1 Pound (Packaging May Vary)
Garden of Life Raw Organic Protein Vanilla Powder, 20 Servings: Certified Vegan, Gluten Free, Organic, Non-GMO, Plant Based Sugar Free Protein Shake with Probiotics & Enzymes, 4g BCAAs, 22g Protein
Optimum Nutrition Serious Mass Weight Gainer Protein Powder, Vitamin C, Zinc and Vitamin D for Immune Support, Chocolate, 12 Pound (Packaging May Vary)
MyVegan Vegan Protein Blend (Best For Vegans)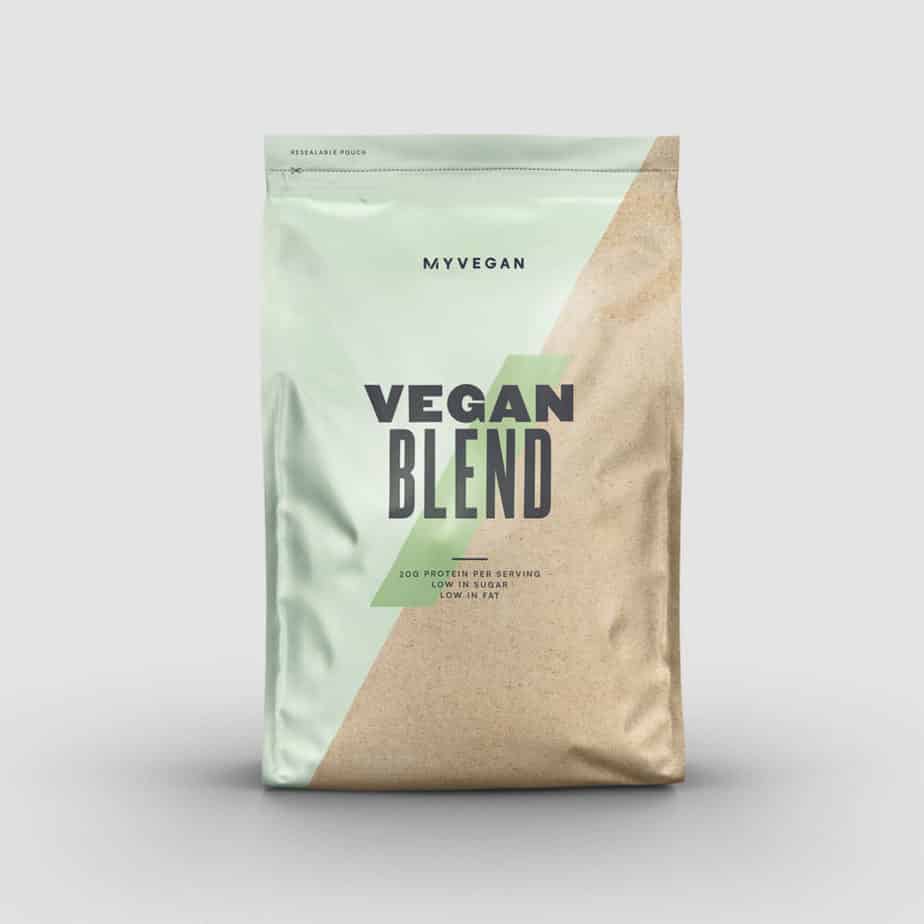 MyVegan Vegan Protein Blend
✅ 24grams of protein (high)
✅ No artificial sweetners
✅ Only 2g Carbs
✅ 5g of BCAA's
✅ Great option of flavors
❌ Unflavored option tastes terrible
❌ Doesn't mix well in hand blender
If you're following a plant-based diet, the MyVegan collection from the MyProtein brand is a great place to start. With 24g of protein per serving, along with an array of amino acids, the Vegan protein Blend is the best solution available.
The low sugar blend also has just 2g of carbohydrates, ensuring that you reap the rewards of pure muscle gain, the blend also provides 5g of BCAAs to further enhance the rewards of the protein shake. The blend is available in five flavors; banana, chocolate, coffee and walnut, strawberry, and turmeric latte as well as an unflavored blend.
MyProtein is one of the most trusted brands on the market – they even do Protein Chocolate Spread! This counts toward a balanced diet 🙂
Pea and fava bean protein isolates can be absorbed exceptionally well by the body, making it an ideal solution for pre or post=workout supplementation. Alternatively, it is equally effective at increasing your daily protein intake at any stage. Each 30g serving is sure to work wonders for your winter goals as well as the ongoing weight management strategies.
Available in three sizes, you can either try out the various flavors or stock up on your favorite. Either way, the reliability of the brand, great tastes, and focus on vegan-friendly mass gains are sure to be enjoyed by any plant-based powerlifter.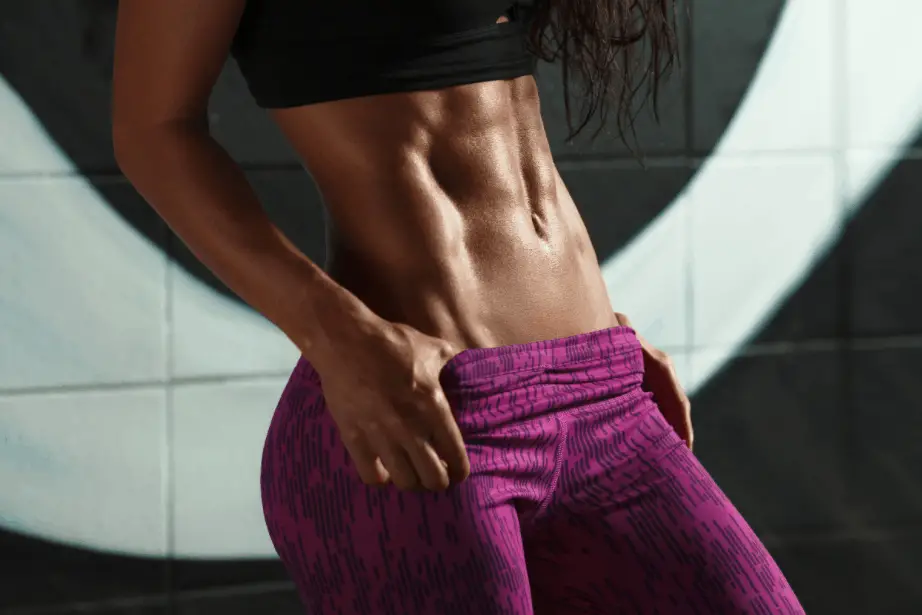 Best Protein Powder For Lean Muscle (Legion Athletics Whey+)
Legion Whey+ Cookies & Cream Whey Isolate Protein Powder from Grass Fed Cows - Low Carb, Low Calorie, Non-GMO, Lactose Free, Gluten Free, Sugar Free. All Natural Whey Protein Isolate , 30 Servings…
100% NATURAL WHEY PROTEIN POWDER ISOLATE. Whey+ is a naturally sweetened and flavored whey protein isolate with 22 grams of protein per serving and little or no carbohydrate or fat.
COMES FROM WORLD-FAMOUS IRISH DAIRY FARMS. Whey+ is grassfed whey protein made with exceptionally high-quality milk from small, sustainable dairy farms in Ireland, which produce some of the healthiest, cleanest milk in the world
DOWNRIGHT DECADENT & DELICIOUS. Seriously. Whey+ is unlike any other isolate whey protein powder you've tried. Get ready to enjoy mouth-watering, high-protein, low-calorie whey protein drinks that help you reach your fitness goals faster.
Not everyone wants to merely 'get big. If you're eager to put on muscle while also cutting fat, the Legion Athletics Whey is a wonderful choice of supplement. It is particularly popular with athletes due to its many rewarding features.
Each serving provides 25g of whey protein in just 100 calories. Moreover, there is zero fat, zero sugar, and only 3g of carbs. It is also dairy-free thanks to the use of naturally sweetened lactose-free milk powder. It additionally supports gluten-free and non-GMO dietary requirements, placing it as the ideal solution in a range of situations.
This powder goes great in making the ultimate No Egg Protein Mug Cake – just 4 ingredients!
This is one of the cleanest whey protein shakes on the market and is available in several stunning flavors including; vanilla, chocolate, cereal milk, cookies and cream, mint chocolate, mocha cappuccino, salted caramel, strawberry banana, birthday cake, and chocolate peanut butter. An unflavored solution can also be purchased.
The Legion Athletics Whey+ was developed by Mike Matthews (co-founder of Legion Athletics and author of several fitness books), which further underlines the desire to steer clear of junk and gunk. This helps you pile of the muscle without the fat.
Best Protein Powder For Athletes (MyProtein Pro – THE WHEY )
Different people want to pack on the muscle for different reasons. If your incentives are focused around sporting performance, the Myprotein Pro – The Whey is the answer. It's vegetarian-friendly and is, crucially, designed with high-level sporting performance in mind.
This means that the whey protein shake is carefully made to ensure that it is free from all banned sporting substances, ingredients, and chemicals. Let's face it; the prospect of losing all that hard work in the gym due to breaking the regulations of your sport's governing body is your worst nightmare. This MyProtein product puts your mind at ease.
It's available in several flavors, including chocolate, strawberry, and vanilla while the 20g hit of protein makes each serving a great addition to your workout or recovery. It meets WADA guidelines and offers 4.5g of BCAAs per serving. At just 103 calories, it's an ideal option for staying lean and fighting fit. 
Whether you're a boxer, MMA fighter, soccer player, basketball star, or track athlete, this is a great-tasting and nutritional supplement that will work wonders before, during, and after a grueling session.
Best Protein Powder For Senior (Nutiva Organic Hemp Seed Protein)
Nutiva Organic Cold-Pressed Raw Hemp Seed Protein Powder, Peak Protein, 3 Pound, USDA Organic, Non-GMO, Whole 30 Approved, Vegan, Gluten-Free & Keto, Plant Protein with Essential Amino Acids
Nutiva Organic, Cold-Processed Hemp Seed Protein is a sustainable source of amino acids, fatty acids, protein, and edestin. One serving provides 15 grams of raw organic protein and 6 grams of fiber (21% DV).
Nutiva's all-natural cold press extraction process yields a clean, plant-based protein that's high in Omega 3 fats and antioxidants without the use of dangerous and harmful chemicals, hexane, or heat.
Nutiva Organic, Cold-Processed Hemp Seed Protein is an ideal source of Omega 3 fats and antioxidants, just right for vegetarian, vegan, raw, whole food, paleo, ketogenic, and gluten-free diets.
Age-related muscle mass loss is a serious issue that affects millions of seniors and can put your health and stability at risk. If you're looking for an organic protein shake for delicious shakes that allows you to prevent muscle mass loss for a far happier and more confident future, Nutiva is the answer.
The Nutiva Organic Hemp Seed Protein is available as a standard pouch or as a high fiber solution. The USDA organic, non-GMO, virgin, kosher, non-hydrogenated, no cholesterol product is suitable for over 50s (or younger people that have a related medical condition) and provides 11g of protein per serving. The protein is complemented by all nine essential amino and fatty acids – great to compliment a balanced diet.
Fiber ingredients can help support a healthy heart, but the main benefit is that the muscle mass properties allow you to take control of your body at any age. Performance during physical activities will see noticeable changes while your body can recover quicker too as the muscles will be in better overall health.
Nutrition plays a massive role in staying fit, healthy, and building muscle in later years. The Nutiva organic superfood product is one that allows you to achieve those goals with truly stunning outcomes over the immediate and long-term future.
Best Protein Powder For Keto (ISOPURE Zero Carb Protein)
Sale
When following a strict keto or low-carb, you need a protein shake that satisfies those dietary needs and supports muscle building. Otherwise, your pre or post-workout shake will undo the good work achieved in the rest of your nutritional tasks. Available in 1lb, 3lb, or 4.5lb tubs, the ISOPURE protein is ideal.
The high-quality whey protein isolates fuels the body with 25g of protein in every serving. This can have a huge impact on your muscle gains throughout the colder months and into 2020 and beyond. The versatile protein powder is dairy-free and also supports lean muscle growth as it is just 100 calories per serving too. It can be enjoyed at any time of the day to hit your protein needs.
Living on a keto diet or carnivore diet can keep you away from some vitamins, but the ISOPURE zero carb protein shake makes this less of an issue thanks to the inclusion of key amino acids and nutrients. Another issue you may encounter revolves around delighting your tastebuds, which is why the wide selection of flavors such as mint choc chip, Colombian coffee, and apple pie are appreciated.
ISOPURE's protein shake is also a gluten-free product, which can help you maintain a healthy gut if you have shown symptoms of digestive troubles. Sticking to your strict diet while still getting enough protein to pack on the muscle could not be simpler.
Best Protein Powder For Environment (Garden Of Life Raw Organic)
Sale
Garden of Life Raw Organic Protein Vanilla Powder, 20 Servings: Certified Vegan, Gluten Free, Organic, Non-GMO, Plant Based Sugar Free Protein Shake with Probiotics & Enzymes, 4g BCAAs, 22g Protein
SMOOTH, CREAMY TEXTURE: Get 22g of muscle-building Certified Organic and Non-GMO protein made from peas and raw sprouted seeds, grains and legumes—plus 3 Billion CFU of live probiotics & 13 digestive enzymes—for a delicious blender free protein smoothie
COMPLETE PLANT BASED PROTEIN: Protein and BCAAs after a workout can help your body rebuild broken down muscle and reduce recovery time; Raw Organic Protein is a complete plant protein with all essential amino acids and 4g of naturally occurring BCAA
FOUNDATIONAL, ORGANIC FOODS: We combine the cleanest vegan proteins, including organic peas and 13 organic sprouted grains, seeds and legumes, with fat-soluble vitamins A, D, E and K, probiotics and enzymes, to help promote digestive and immune health
First and foremost, the Garden of Life raw organic protein is packed with 22g of protein and zero sugar per serving, as well as 4gs of BCAAs – the gold standard of optimum nutrition. However, the fact that it is manufactured in a highly responsible manner is of particular interest to those with a passion for social responsibility.
The USDA organic approved product is easy to digest thanks to the probiotics and enzymes. This makes it perfect for pre and post-workout nutrition. Meanwhile, fat-soluble raw food also includes vitamins A, D, E, and K.
In addition to the standard unflavored variant, the Garden of Life protein is available in vanilla, vanilla chai, and chocolate flavors in sizes of 10, 20, or 27 servings. With fewer than 100 calories per serving, it's all about muscle rather than mass. It is made from peas, sprouted grains, seeds, and legumes. The brand also offers a range of other products that can be incorporated into the powerlifting plans.
With no artificial colors, no added sugar, flavors, or preservatives, and equivalent of lots of whole food. This is a brilliant option for a wide selection of men that are serious about their gym activities this fall and winter. The fact it suits most dietary needs is very rewarding too, irrespective of which flavor you choose.
Best Protein Powder For Mass (Serious Mass By Optimum Nutrition)
When you're focused solely on the mass gains, the biggest protein hit will be at the top of your agenda. Optimum Nutrition's Serious Mass protein provides a colossal 50g per serving. Moreover, it gives you the calories needed to fuel your body for huge powerlifting sessions. A two-scoop serving supplies a massive 1,250 calories.
The combination of carbohydrates and protein is geared towards serious muscle mass while the inclusion of 25 vitamins and minerals ensures that your body is ready to perform and recover in the very best manner. The protein can be blended with additional foods to create a super shake with even more nutrients and calories for even greater growth.
A range of banana, vanilla, chocolate, cookies and cream, chocolate peanut butter, and strawberry allows for a lot of choice regarding your tastes. This is especially useful when planning to add other ingredients, cementing the powder's position as the ultimate mass growth supplement.
Creatine and glutamine are also among the active ingredients, giving you optimal energy during workouts while also supporting your recovery. It is a healthy muscle gain formula thanks to the addition of no sugar.