MMA fighters step into the octagon, ready to take on opponents with a broad background in various martial arts. Therefore, they too must have expertise in the right artforms to be effective during their fights.
Taekwondo (TKD) is effective in MMA. It provides a foundation for improved flexibility and dexterity for kicking, sometimes from awkward positions. Being an effective kicker allows fighters to gain distance, score knockdowns, and win surprise knockouts. Taekwondo specializes in kicks. Therefore, you should diversify your fighting techniques beyond Taekwondo to include boxing, elbows, shin kicks, and grappling to become a successful MMA fighter.
This article paints a realistic picture of the martial art and helps you understand what to expect when you learn Taekwondo for your MMA training. It also goes over techniques and prominent fighters who use the art form in the octagon. By the end of this piece, you'll know how much time and effort you should invest in Taekwondo and what else you must learn to be a great MMA fighter.
Taekwondo and MMA: A Brief Overview
Taekwondo is a traditional martial art that originated in Korea over 2000 years ago. It became famous worldwide when some Korean teachers traveled to America and started training people to fight for self-defense.
Shortly after, many institutes popped up in different locations worldwide and have trained individuals in Taekwondo ever since. After its fair recognition, it was considered a form of martial arts and an international sport. The World Taekwondo Federation has been functional in Korea since 1973. All matters relating to Taekwondo have been looked after by this body from the date of its inauguration. 
Their instinct is quite literally using their hands and feet to pounce and strike any potential threat to their body. MMA fighters are trained to take each other down to win, but having expertise in this art of fighting does put the fighter at an advantage. 
Some countries are known for their rich history in martial arts. Nations like China, Korea, Thailand, and Japan have been practicing this form of art for centuries, and it is still a part of their culture as if it never faded away for the slightest bit. 
It is common for them to make their kids learn and train in martial arts from a very early age. Toddlers aged 3-5 have a daily routine of going for their martial arts training right after school. They grow up in a culture that stresses the importance of fitness and strength from a very young age. That is why many of the masters in martial arts are produced by these countries even now.
To become professional in Taekwondo takes anywhere from 3 to 5 years, depending on the amount of time you give to the training and how physically fit you are to indulge in it fully. Another factor that comes into account is how serious you are about it. 
What level you want to achieve in training. Some take it up as an exercise, and others take it up to learn about self-defense. It also entirely depends on where you get your training form. Some masters may train you for a more extended period than the others. 
How Long Does It Take To Master Taekwondo?
If you plan on becoming a black belt in Taekwondo, it will take you 3 to 5 years of serious training. Over this time, you will be tested to all kinds of limits, from physical to mental, emotional, and spiritual. Martial arts training puts your mind and body through countless tests, and you must come outshining to advance to the next stage of training.
Taekwondo and MMA: Case Studies
In history, there have been prominent MMA fighters who were masters of Taekwondo. In recent times, Taekwondo has been overshadowed by other martial arts forms, but people who genuinely know the essence of fighting see that it is perhaps the most powerful tool for developing one's stand-up. Some notable mentions thathave gone down in history because of their fighting styles are:
Anthony hailed from the USA and started his training for Taekwondo at the early age of 3 years. By the age of 18 years, he was a 3rd-degree black belt holder. He had a brilliant career in his time in the ring. He was a force to be reckoned with and an unmatchable Taekwondo fighter. Some of his fights are termed as the most iconic fights in the history of MMA.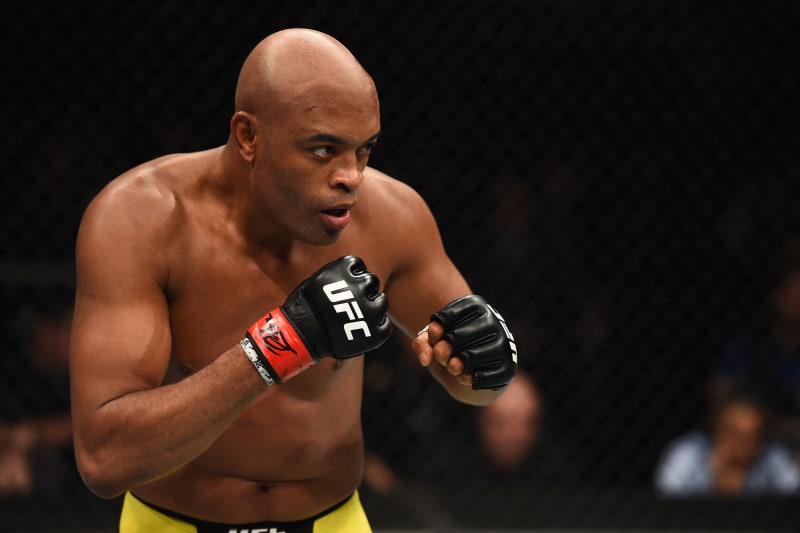 Anderson was a Portuguese MMA fighter who was so impeccable with his movements; it was almost an achievement to beat him inside the ring. Trained from an early age, he was referred to as the greatest MMA fighter there ever was by some. He had a degree 5 black belt to his name, which is likely the highest ever earned by any professional MMA fighter. 
A taekwondo black belt, Yair had unmatchable fluency in his movements. His movements were wild, as were his kicks. His opponents did not stand a perfect chance against him in the ring. Some of his moves were not understood by the seasoned fighters themselves. Nonetheless, he had a career, unlike many others, starting from a very young age. 
Martial Arts That Compliment Taekwondo
Taekwondo is often regarded as a lost form of martial arts whereas, strikingly, it is understood to be a good base for karate, Muay Thai, and kickboxing. It teaches you the flexibility and dexterity you need to throw kicks from awkward positions with more power and precision.
With taekwondo, your well-timed head-kicks and liver shots will buy you more distance and earn you more knockdowns in competition.
Taekwondo: Techniques and Specifications
Taekwondo is the art of leveraging hands and feet for self-defense. The trainers focus on making you learn the moves that involve the use of both. Hand attacks have a variety of striking methods that are used against the opponent. 
They are categorized mainly as closed hand and open hand strikes. Under these two heads, 12-13 different strikes are taught to master the art. The other major area of focus is the feet. Similar to the hand strikes, you use different styles and techniques to fend off your opponent. Some of them are:
Front kick
Turning sidekick
Back kick
Ax kick
Roundhouse kick
Spinning kicks
And plenty of other kicking techniques. These techniques have been studied, practiced, and put together over an extensive period and proven effective.
Taekwondo in the Octagon
Stepping into the octagon with approximately 3-5 years of Taekwondo training, you would be seen as a significant threat. Taekwondo fighters are known to use their hands and feet effortlessly. 
Their movements are so hard to catch that the opponent is lost in making sense of where to strike you from next. Some of the world's greatest MMA fighters have been Taekwondo experts, and they ruled the ring for all the right reasons. 
It is said about them that their movements were, most of the time, beyond comprehension. Onlookers were even confused if the fighters knew what they were doing in the first place. 
It needs to be understood that Taekwondo is not some ancient martial arts technique that has become irrelevant for today's time. 
It is still regarded as an intelligent form of body art that trains your body to its strength and turns it into a weapon of its own. It is a style that needs to be heavily encouraged to produce impeccable fighters. It can be an excellent base for all other martial arts training forms and being a vital tool on its own. Taekwondo's strength lies in its ability to improve flexibility for kicks across different standup martial arts forms such as karate, muay Thai, and kickboxing.
Final Thoughts
Taekwondo provides an excellent foundation for different kicks in MMA, but you must not rely on this martial art alone when stepping into the octagon. Condition your shins, brush up on your wrestling, and learn effective grappling techniques to be well-rounded in your next MMA fight.
If after seeing what a Taekwondo kick can do has put you off, then check out the best Gi's for a beginner in Brazilian Jiu-Jitsu.
Sources