The primary reason MMA fighters and athletes use sauna suits is for weight loss before a professional bout. MMA fighters weigh in at their contractually obliged weight class roughly 24 hours before their fight and swiftly rehydrate to their natural body weight after they get off the scales. This has always been the tradition, and while there's a huge focus behind the dangers and risks around weight cutting in MMA, there are safer ways to do it. We look at the best sauna suit for MMA and some great alternatives to consider.
A sauna suit a two-piece garment that is typically manufactured from a synthetic material such as PVC, Nylon, or Neoprene to trap heat and in turn increase perspiration. The main purpose of a sauna suit in Mixed Martial Arts is to force the fighter to sweat as much as possible with the end goal being weight loss. This process is to reduce the levels of water in their body to weigh in at a certain weight, and then rehydrate without sacrificing muscle mass and giving an advantage over their opponent.
Here are the main benefits to wearing a sauna suit while exercising:
Weight loss: quickly lose water weight
Increase efficiency in weight cutting
Great for cold-weather training
Enhanced cardiovascular benefits and increased oxygen uptake (VO2)
Fitness To Diet is supported by its audience. When you purchase through links on our site, we may earn an affiliate commission, at no additional cost to you. Learn more.
Whilst a sauna suit will make you lose weight guaranteed, it is not permanent weight loss or a healthy and sustainable way to lose weight. By drawing out the fluids from your body, you are temporarily reducing the overall weight of your body through water loss. Being too dehydrated can be dangerous and life threatening. It is always recommended if cutting weight you do it with professionals guidance.
👇If you want to skip the full review – here are our top 3 picks for the best sauna suits for MMA. Read on below for a full detailed breakdown.👇
Overall Best Sauna Suit For MMA: BOXRAW
BOXRAW Hagler Professional Sauna Suit 1.0 Top & Bottoms Non Rip Sweat Suit Boxing MMA Training Gym (Black - M)
ACCELERATED WEIGHT LOSS: Elasticated neckline, wrist & ankles cuffs provide maximum heat retention, thereby increasing perspiration and accelerating weight loss.
DEVELOPED WITH & FOR WORLD CHAMPIONS: The Hagler Sauna Suit has been tried and tested by multiple World Champion Boxers. Trusted by Boxing's Elite.
PROTECT & GROW MUSCLE: Tests have proven that increased blood temperature releases heat shock proteins, which heal, protect and grow muscle cells.
Reasons To Buy ✅
Premium Feel
Purpose-built for intense movement
Thick stitching
Heavy velcro
Durable
Heavy-duty sweat
Anti-rip
BOXRAW is a well-known brand in the world of Boxing gear and high-performance sports apparel. What really stands out here is the premium feel, durability, and extra touches to the sauna suit which makes this our overall winner for the best sauna suit for MMA.
One of the key features is the long-lasting and durable rubberized Velcro straps around the wrists. This makes it incredibly easy to strap up, tighten, and keep all the sweat inside the suit until you're ready to take it off following your training session. Most other sauna suits don't have the addition of the extra secure rubberized velcro which can cause lots of sweat to pour out from your hands which can be uncomfortable during a workout.
The quality and feel of the material go well beyond the typical "garbage bag" feel that some cheaper sauna suits are made of. This is a bespoke lightweight nylon material that has been designed with an elasticated neckline, waistline, and cuffs to ensure you're comfortable but also retaining as much heat as possible.
A big standout feature for us here is the simple inclusion of zipped pockets. For most people, having the ability to hold your keys, phone, headphones will be crucial during your tough workout to sweat off those extra pounds.
For MMA fighters looking to cut weight before their weigh-ins, this sauna suit ticks all the boxes. It's lightweight for when you need to travel to different locations, ease to wash, durable material for long-lasting and environmentally friendly use, and doesn't feel like you're wearing cheap materials. It also doesn't feature a hood which is great for MMA as you don't want to get it caught during wrestling or Jiu-Jitsu moves while you train.
Overall Best Sauna Suit For Boxing: Kutting Weight
Kutting Weight - SweatTech Neoprene Sauna Hoodie or Jacket - Exercise Gear - Heat Training Enhancement - Maximize Workouts
FEEL THE BURN – Get your body more toned as you train! Enjoy exercise clothes that maximize each workout by acclimating you to elevated body temperature safely and effectively. It's not just an accessory; it's recommended by the pros.
EXCEPTIONAL MATERIAL – This thermogenic exercise material is made from SweatTech elastic neoprene, which moves with your body during any type of workout.
FASHIONABLE FITNESS – This is more than a heat training outfit; it's a versatile statement piece to add to your workout wardrobe. Premium quality for an unbeatable price.
Reasons To Buy ✅
Comes with fitted hood
SweatTech Elastic Neoprene
Fashionable and Slimming
Unisex
Premium feel
Machine Washable
Reasons To Avoid ❌
Top and bottoms sold separately
For Boxers that want a premium feel, high-quality hooded top that can help them sweat significantly more, then this is the product for you. This Kutting Weight sauna suit specializes in gear that's built to last, effective, but also looks very fashionable and not like your average thin nylon sweat suits.
Firstly, this is made from Neoprene which maintains flexibility over wider temperatures and has triple-reinforced stitching which ensures it will last longer over time. The SweatTech Elastic Neoprene is the same material used for surfer suits and divers to stay warm. Those properties carry over to ensure an increased body temperature and increased sweating when wearing the Kutting Weight suit.
The added benefit of a hood is great for Boxing as you can ensure even your head and neck area are covered allowing for more sweat and weight loss through forced perspiration. The hood works in Boxing as you don't need to be concerned about grabbing around those areas as we see in MMA and MMA training.
What makes this item work so well is the unique neoprene material that can handle heavy-duty sweat. Not only does this fuel the temporary weight loss but it can handle everything that comes at it. Use it during Boxing training or even in the sauna where its ability to handle heavy perspiration means sauna sweat is no problem.
Kutting Weight also provide other options such as tank tops, unisex sauna suits, and pants.
No products found.
Best Sauna Suit For Working Out: RDX
Reasons To Buy ✅
Lightweight
Cheaper
Anti-rip / Anti-tear
Worldwide Brand
Slim-fit design
Machine Washable
Reasons To Avoid ❌
Plastic smell initially which goes after first wash.
RDX is one of the biggest names when it comes to weightlifting, powerlifting, and combat sports. You may know them from their weightlifting belts, or MMA gloves but they are not a one-trick pony. RDX has manufactured an incredibly versatile high-quality sauna suit that is perfect for those wanting to lose water weight while working out.
The suit is designed as a top and bottom and fits as expected. The hood provides additional coverage and increased overall body temperatures which can escape through other models that don't have a hood. With elasticated cuffs on the wrists and ankles, it keeps you feeling comfortable but also keeps as much heat inside the suit until you're ready to take it off.
Fashionable in its design, in some respects paying homage to the classic Adidas tracksuits from 2010 era style, you won't be found to be ridiculed in something as trendy as this. With a slim fit design that hugs your body shape and provides a slimming effect, you won't be disappointed in how you look as well as how it performs.
The nylon fabric is durable, and can survive heavy duty sauna usage.
Alternative To Sauna Suit: Portable Infrared Sauna
Reasons To Buy ✅
Portable and travel safe
Temperatures up to 140F (60 C)
Low-cost sauna
Durable material, anti-rip
Reasons To Avoid ❌
Unknown brands
Lacks trust
If you're ultimate goal is weight loss for a fight, there are options for cutting water weight. Using a sauna suit and exercising is an option – but as the days leading up to the fight edge closer you don't want to fatigue your muscles and body too much. Whilst light sparring, shadow boxing, or half pace grapping is great, it can still be taxing and lead to unwanted last-minute injuries.
The Durasage portable infrared sauna is an incredibly low-cost option to give you access to a sauna wherever you go. As most fighters travel for fights, you can take this with you if you have a large car, truck or SUV. It'll likely be too big for flying on planes without an additional cost as it weighs just under 20lbs in total.
This infrared sauna gives you the added benefit of weight loss through perspiration without even moving. Once set up, you sit in a chair up to your neck in the sauna unit and control the temperature. Relax, recuperate, and focus your mind on the fight at hand. What's great is the hand holes that allow you to use a phone or tablet to keep yourself occupied.
From our trials, we recommend placing towels down as a base layer to capture all the sauna sweat within the unit which makes cleaning it a lot easier.
For everything we love about a portable sauna, our experiments did have some drawbacks with these products. Typically these unknown brands on Amazon don't last forever and therefore long-life and an extended warranty probably aren't on the table. Given the price point you won't be too upset, and as long as you take good care of it there's enough value to verify the purchase in our opinion.
Alternative To Sauna Suit: Sauna Blanket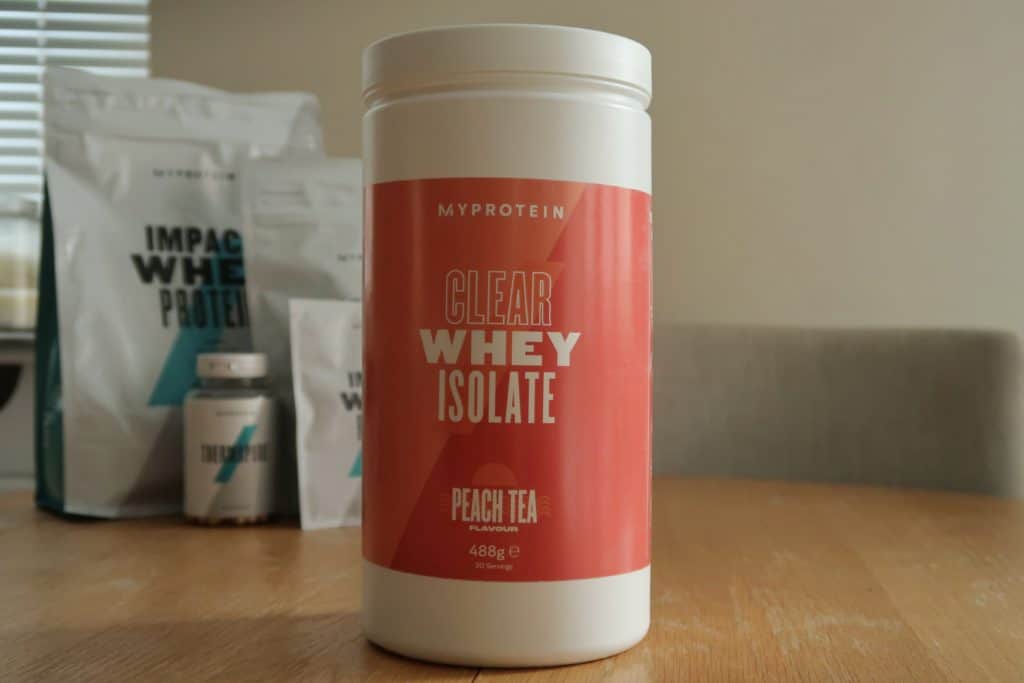 Higher Dose Sauna Blanket
When access to a sauna is difficult, HigherDose has you covered.

✅Portable and travel safe
✅Hassle-free to use regularly
✅Less intense than a regular sauna
✅Rejuvenating and relaxing
✅Ideal for recovery
✅Weight loss
HigherDose has released the latest edition Infrared Sauna Blanket V3. This sauna blanket is incredibly effective at providing a calming sensation as you sweat and drop that water weight.
Infrared saunas differ in the way they work compared to regular saunas. An infrared sauna warms your body from the inside out, whereas a conventional sauna warms the air around you, and thus causing internal body heat and induced profuse sweating.
The main benefits to an infrared sauna are:
It can elevate your heart rate
Boosts circulation
Boosts endorphin levels all at a lower temperature – meaning you can stay inside the sauna blanket for longer, reaping more benefits.
I tested this sauna blanket for 3 hours in total over a 10-day period and found that the heat wasn't nearly as hot as you'll find in either a portable sauna, or a real sauna room. This was by far the biggest drawback my testing showed. In addition, it's on the pricey side of things so be prepared to splash that cash.
As an MMA fighter or anyone that has cut weight before, you'll know the brutal feeling of hitting the wall and not being able to stay in high heat any longer. Having a more comfortable method of weight loss through sweating will allow you to do this easier and for longer. Having an easier weight cut will mean you're mentally and physically tuned in and not driving stress throughout the body just before your fight.
What we will add here is that it is without a doubt on the upper end of the price point compared to everything else we've looked at. That being said, it also isn't the most effective if your ultimate goals is to intensely cut weight. In which case a sauna suit and/or an actual sauna will be your saving grace.
Frequently Asked Questions
What are sauna suits made of?
Sauna suits are typically made from Polyvinyl Chloride (PVC), Nylon, or Neoprene.
PVC (polyvinyl chloride) is a synthetic, plastic material that is very effective at trapping in heat. However, it can be difficult to regulate body temperature in PVC suits, which means you can become faint or even pass out. This material is also prone to ripping.
Nylon is a more durable synthetic material than PVC and will last longer, though it will eventually break down as well. Nylon sauna suits can also trap in too much heat, so they also carry safety concerns.
Neoprene is a rubbery material that makes for the most durable suit. It also holds up in the most high-intensity workouts. Neoprene is a very flexible material that provides a full range of motion. Lastly, neoprene is constructed of closed cells that keep sweat away from your body.
How long can I wear a sauna suit?
There is no hard and fast rule as to how long a sauna suit can be worn. Given the intensity it brings to a workout, it is safe to say that starting with 10 minute increments is a good guide to gauge how you feel and respond to your body accordingly.
Are sauna suits dangerous?
If used without professional support and guidance sauna suits can have negative consequences.
Depleting your body of vital resources such as water, electrolytes, minerals, and salt can lead to your body being unable to thermal regulate, have a negative impact on your cardiovascular function, and even poorer muscle strength and endurance.
How often should you use a sauna suit?
Sauna suits should be used with caution and isn't something you require every time you train. Overheating your body will lead to a lesser physical output. If your ultimate goal is to get into better shape, then using a sauna suit every day won't help you perform at your peak levels.
A sauna suit can be used in a calculated manner and for a specific reason such as cutting weight for a fight.
Will sauna suits help lose belly fat?
Solely using a sauna suit to sweat will not speed your fat loss goal, nor will it reduce belly fat. If you combine the use of a sauna suit along with a balanced diet that is catered to your individual needs, along with regular training and exercise then you will see fat loss over a period of time.
Solely using a sauna suit to sweat will not speed your fat loss goal, nor will it reduce belly fat. If you combine the use of a sauna suit along with a balanced diet that is catered to your individual needs, along with regular training and exercise then you will see fat loss over a period of time.
It is often seen as a myth because you lose weight quickly through perspiration and sauna sweat that this is permanent and can be achieved easily.
How much weight can you lose wearing a sauna suit?
Depending on your size you can potentially lose up to 10lbs using a sauna suit and exercising for up to 60 minutes.
How much you can lose depends on your physique, your physical abilities, your hydration levels, and your age.
What's incredibly important here is that if you are a fighter purposefully aiming to lose water weight you must seek professional guidance to do this in the safest possible manner. Depleting your body of its much-needed hydration can be fatal.