The legendary McDonalds Sausage McMuffin with Egg is a breakfast meal we all know and love. Although it's high in saturated fat, and carbs – it's not the worst meal on the menu. So how many calories in a McDonalds Sausage with Egg McMuffin? The answer is, it really depends where in the world you are!
It's made of a pork sausage patty, lightly seasoned with herbs, complemented with a free-range egg, and a slice of American cheese, sandwiched together in a hot, toasted English muffin.
Calories in a McDonalds Sausage with Egg McMuffin
If we're looking at the United States, the number of calories in a Sausage McMuffin with Egg is 480 kcal. This contains 30g of fat, 30g of carbs, and 21g of protein.
If you're in the UK however, the calories in a Sausage Egg McMuffin is only 430 kcal. The Brits have an even better deal when it comes to macronutrient breakdown of their Sausage Egg and Cheese McMuffins; with 24g of fat, 27g of carbs, and a whopping 26g of Protein. Arguably these macros look a lot better – but which tastes better I'll let you decide.
Sausage Egg McMuffin Nutrition
Although this is a high-calorie breakfast meal that's heavily weighted in its fat and sodium content – you're still getting a healthy amount of protein in this meal, especially in the UK. Depending on your size and goals, this may or may not be advisable to eat regularly.
There are a lot of myths about cholesterol and how much you should consume as part of a healthy balanced diet. A Sausage Egg McMuffin contains roughly 275mg of cholesterol, and the FDA recommends no more than 300mg per day. According to the FDA a Sausage Egg and Cheese McMuffin could cost you 92% of your daily value of cholesterol!
It is, however, important to consider the real world implications of cholesterol and health especially for healthy individuals. There isn't strong enough evidence to suggest dietary cholesterol increases the risk of heart disease in healthy individuals. Moreover, at FitnessToDiet we've already discussed why you should be eating more eggs and the cholesterol impact.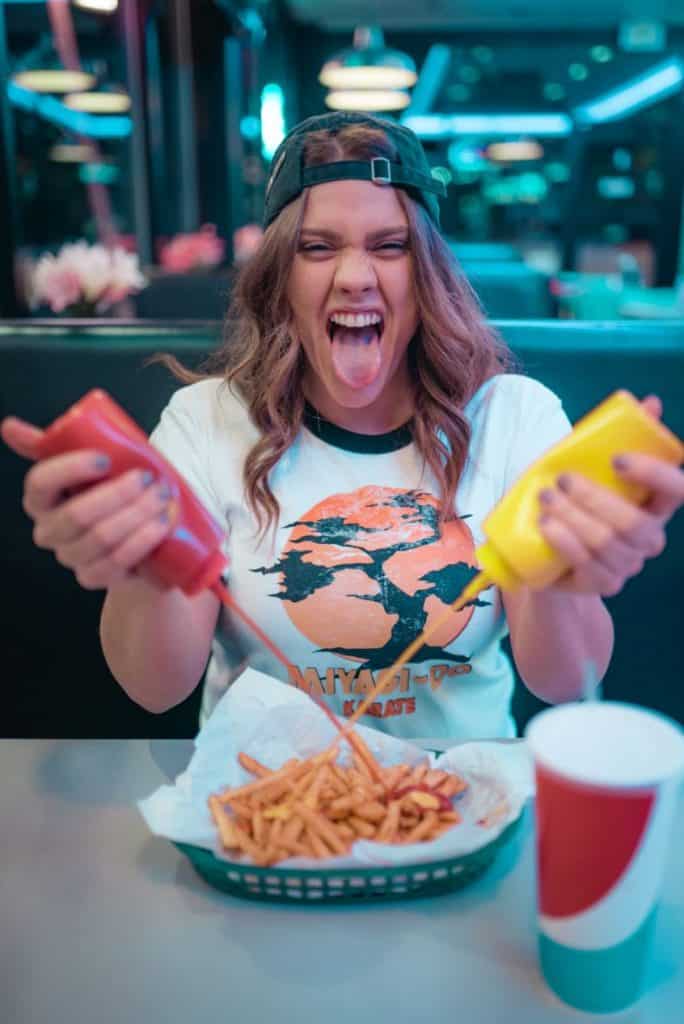 Calorie Comparison
We've broken down how a McDonalds Sausage Egg McMuffin compares calorie for calorie against other McDonalds breakfast options
If you're counting your calories – going for an Egg McMuffin may be your best bet. The lowest calories in its class and it still contains that delicious Canadian bacon. The Egg McMuffin has just 300 calories.
However, if you're trying to gain muscle mass and don't mind an extra 180 calories – the almighty Sausage McMuffin with Egg has a staggering 21g of Protein. If you're really smart, avoid eating the English Muffins and save on those carbs!
If you're looking for a much lower calorie healthy snack you can make at home. We've perfected the Ultimate Healthy Protein Chocolate Mug Cake – just 170 calories with 26g protein!